What is a electric cruiser bike?
Maybe you've heard the word cruiser bike and seen a similar bike like the one above, it's probably a cruiser bike!
In this article, I will summarize for you what a cruiser bike is, and the difference between it and an electric cruiser bike, and who is suitable to own an electric cruiser bike?
What is a cruiser bike?
The cruiser bike, also known as the beach cruiser bike, is an enduring style of bike.
It is designed for riding comfort and you can easily observe that it usually has a lower saddle, wider handlebars and a longer wheelbase. These features make it possible for you to maintain an upright posture while riding, allowing for a more comfortable and natural ride.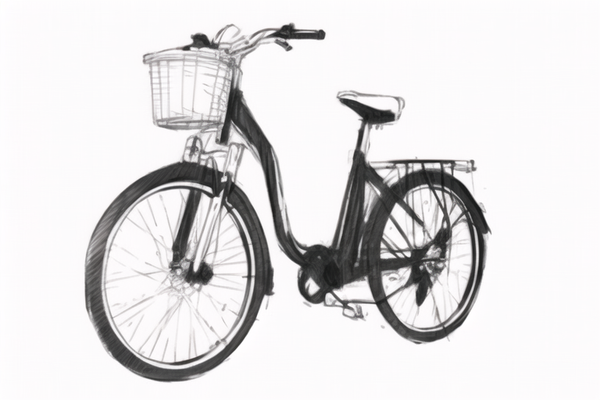 Obviously, today's electric systems have made a huge difference in our lives. On a conventional bike, it not only does not diminish the cycling experience we already have, but it also gives us a powerful help in powering the environment.
The electric cruiser bike can provide escort while you enjoy a slow, comfortable riding state, you don't have to worry about overexertion of physical strength, sufficient electric energy can let you enjoy an afternoon of fun, you can go farther than usual. Whether in town or at the beach, the electric cruiser bike is an excellent choice for you.
Who needs an cruiser electric bike?
If you want to experience a relaxing ride, want to enjoy the scenery in town or at the beach, and basically ride on fully paved roads, then the electric cruiser bike is perfect for you. The comfortable saddle and wide handlebars will allow you to improve your core strength in a good position without losing your workout.
Want to buy an electric cruiser bike?
Our C6 electric bike is an excellent choice! Its classic streamlined frame and comfortable saddle have won the hearts of most consumers, and it has become Kornorge's most popular model because of its unaffordable pricing and reliable quality.
SHOP NOW for an exclusive offer >>>